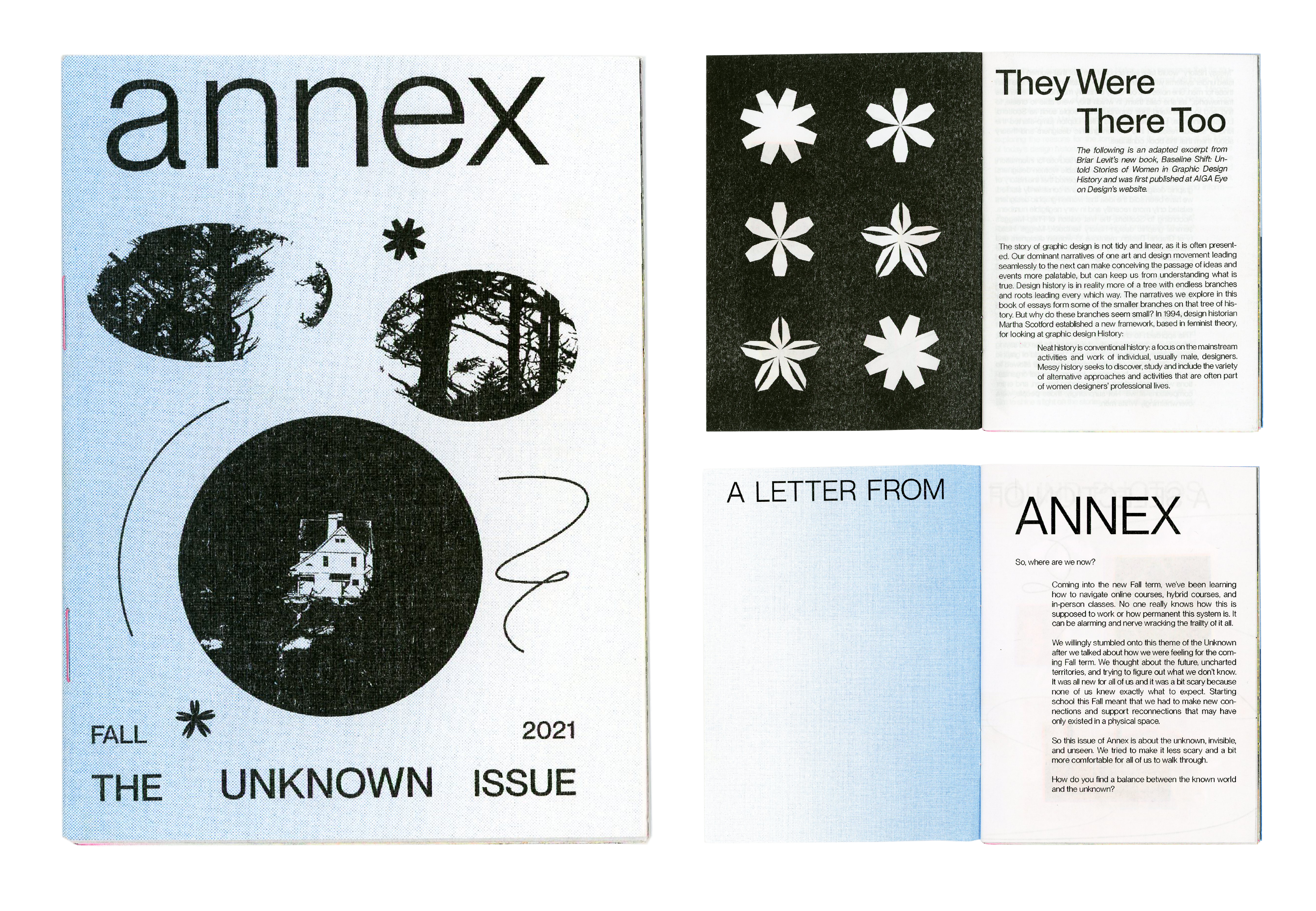 ---
ANNEX ISSUE


Creative Director Corinne O'Connor
Editor Wes Gibson
Art Direction Emiri Nakagawa, Corinne O'Connor, Macy Eiesland, Charlie Matson
Writers Lucy Polich, Wes Gibson


The Annex Zine is created in A+D Projects which is a student-powered design studio for The School of Art and Design at Portland State University. I was the creative director for the Fall 2021 issue with the theme "The Unknown." The zine features interactive pages that allowed readers to produce unknown/unexpected art, resources to new and returning students to bring comfort to what is unknown on campus, and an excerpt from Briar Levit's new book Baseline Shift: Untold Stories of Women in Graphic Design History. Below are the portions of the zine that I designed.